School is out for all of us now.
Did you know I wept through the wave parade you threw for our children? I cried for the sacrifices you made and for what you lost this year as well.
You may have missed out on Field days and sticky goodbyes and end of year parties and all the other lasts. Of watching new worlds of words open up to first graders. Of watching gangly awkward middle schoolers find their footing amidst the in-betweenness of growing up. And I'm sure it feels unfinished and unsettling to wrap up a year through pixelated images and crackling connections.
But please know, you leave a legacy even as you live. Your imprint in the heart and mind of our children is a lasting one.
I watched as you patiently sat through twenty-plus detailed backstories of hilarious monsters and painstakingly drawn robots and heroes. I watched as you hung out with a gaggle of third graders dancing their way through Kidz bop playlists and figuring out how to chat with each other using only emojis.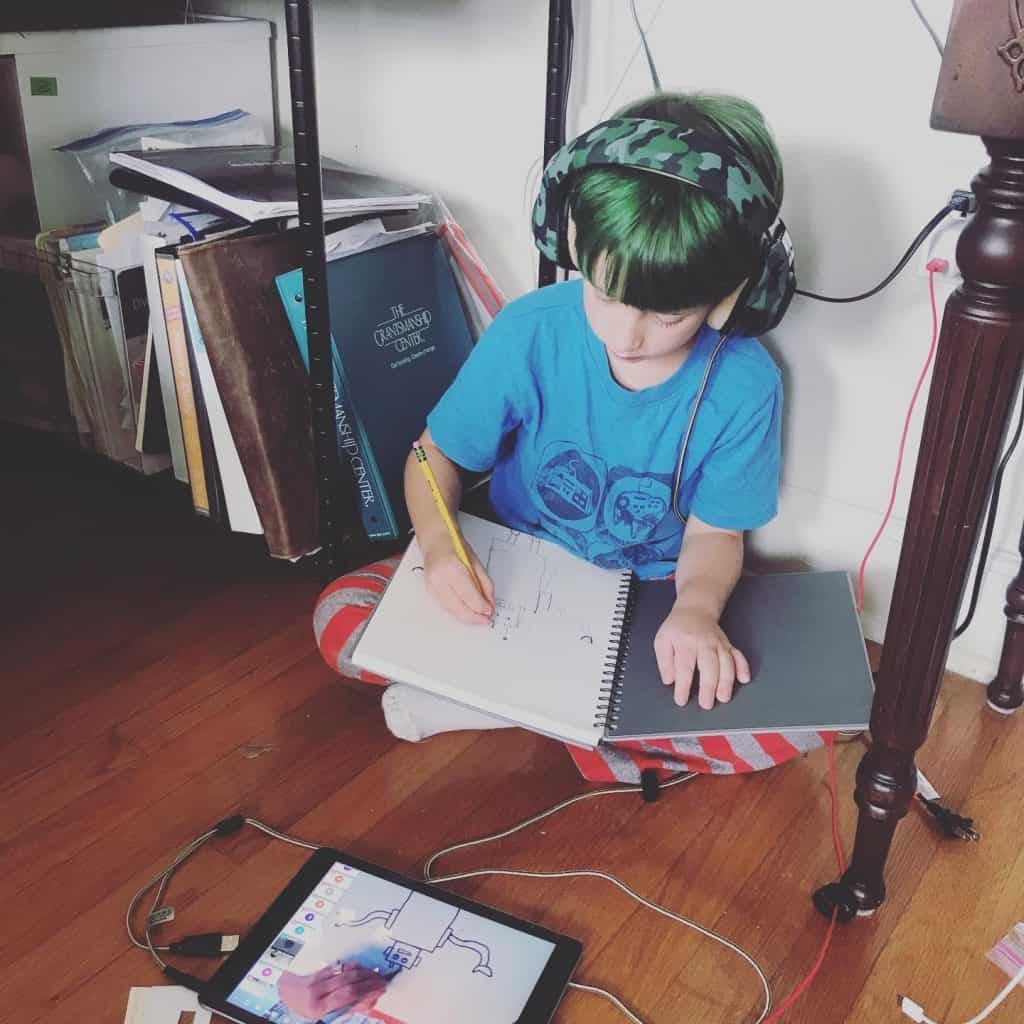 I listened as you taught my seventh grader how to change a tire. You can't practice drill and ceremony in an online ROTC class, so you listened to what they wanted to learn. I shared the pictures of the praying mantises you lovingly tended for a gaggle of six-year-olds, releasing them to your backyard so they would live.
Your kindness and care, your steadiness even as their world was shaking, is a testament to you all. (And truth be told you held this mamma steady too, even as I navigated thirty-seven grillion different educational apps per kid). I see you. We all saw you, a sower of seeds in the fertile soil of their tender heart and head, toiling faithfully in this unforeseen, unknown, unsteady season. Knowing that the appointed harvest time may come in a day, a week, a month, or even another lifetime.
And just in case you were wondering if you labor in vain, understand this.
I can tell you about my high school science teacher and her oversized affection for certain Hollywood movie stars and her unceasing kindness to the outcasts (me) in her class. Or the math teacher I respected (and feared a little bit), who taught me that speed doesn't equal success, to be meticulous and above all patient in my process. (And never, ever use a pen for a geometry proof.) Maybe I'll tell you about the English comp teacher in college who tolerated me at best but also taught me to say powerfully more with much less. Lessons inextricably weaved through the whole of my adult life.
What you taught them between weather videos, tire changes, and math lessons goes far beyond test scores and reading assessments. In three short months, you taught them what faithfulness looks like. What it means to love well without reservation and sometimes without reward. What consistency and care and empathy can do for us all.
Like so many other workers considered essential, underpaid, and overworked, we owe a great debt to you that goes beyond just our gratitude. You are the best of us.
With all my heart.