So here is the real truth. I am a FIRM post-Thanksgiving Christmas decorator. Christmas Creep is the WORST. (Except in certain pre-deployment situations. We have had Christmas in October twice now. Twice. Such is the Army life.)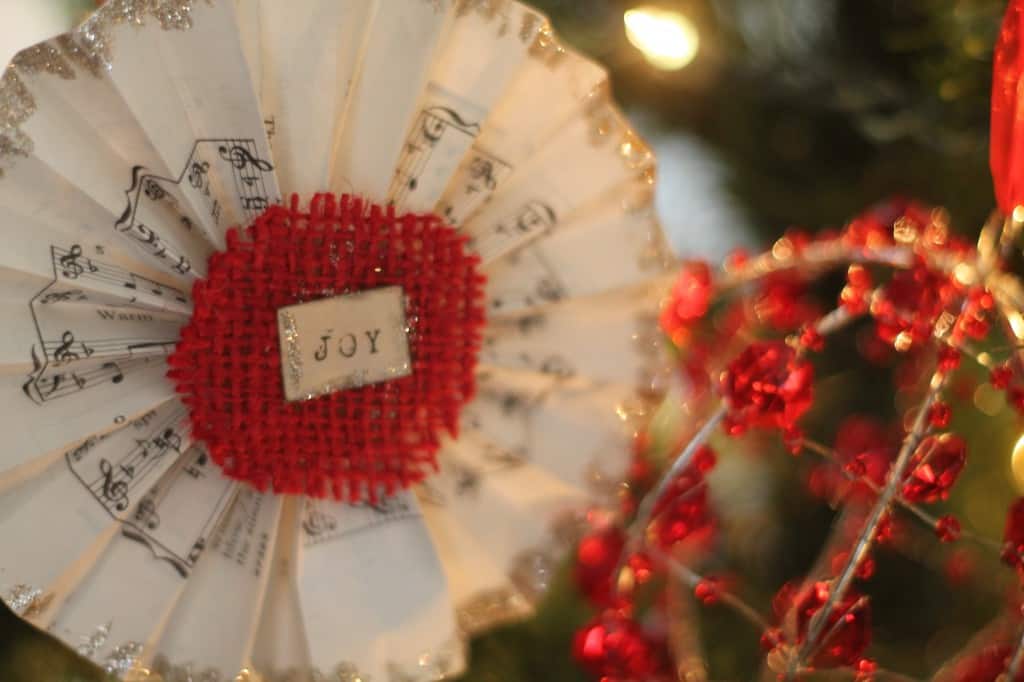 But, I am going to talk about it today. For a few reasons – mostly related to Fair Trade, because it is, in fact, Fair Trade Friday on my blog space today.
First: Some background on how the Huggins Family circus "does" Christmas.
We don't do Santa. No judgement here if you do, but we have chosen to focus on who St. Nicholas really was and then add that Santa Claus is really fun to pretend. This allows us to really focus on the spirit of giving that we want to foster in our children, not just in December, but year round.

Every year we work on a little less excess, a little more service, and a lot more ethical purchases. We buy with an eye for fair trade, the slavery footprint, and the ethical practices of the companies we are purchasing from.

Some years I have it together. Some years I don't. It's messy and joyful and authentic. We are settled into having the Husband around longterm as he transitions into a new time in his career and that means thoughtful implementation of new traditions and focus over the holiday seasons. It is an exciting time for me.
Now-let's talk about why I chose November to talk to my people about this. Three reasons:
In our (totally amazing) swag bag that we received from Allume, I found this little gem.

The book is organized as a progressive list of Christmas projects that combine to make the season less stressful and more joyful. Y'all. I made a Christmas Binder. And I don't feel overwhelmed! Let's be real – sometimes I secretly judge people who make binders in November for Christmas. NOT ANYMORE. And also, I apologize. So I'm getting organized early and starting my shopping now.
In an upcoming post, I will be providing you a round up of 10 fair trade lists to start your Christmas shopping. Stay tuned – a lot of thoughtful people have done the work so you don't have to.
Moving on… 
Come Together Trading Company was founded by Terry and Tammy Marshall after a Compassion International trip to Africa in 2009. Their goal is to bring you together with small micro business artisans tucked away in far corners of the world where there is very little market for them to sell their goods.
Let's talk about the salt pot and the journal I bought. (Come Together Trading Company is an affiliate, but as always, I purchased these items with my own money and all opinions are my own. Please check my full disclosure policy for more information on referrals and affliliates.) I keep my salt in a bowl. It makes me feel like a chef. There is zero increase in my cooking skills when I put my salt in a bowl, but let's be honest, all rational thought departed this arena a while ago, and if salt in a bowl makes me feel like Emeril, salt will be in a bowl. Even better when it is a hand rubbed bowl from Kenya, made by artisans paid fairly for their time and efforts.
Plus, it's beautiful and it looks perfect in my kitchen. And I am dying over the tiny spoon. It is handmade without looking cheap or like a children's craft project. Both very important to me.
Another fact about me. I have bought at least one hundred million journals in my lifetime. Two of my most favorite things are a freshly sharpened cedar pencil and the smooth, clean whitespace of blank pages. The paper in these journals are made of old cotton rags. The pages are soft and inviting, adding physical texture to the lyrics of my story. 
I am going to say it friends – this is my favorite journal I've ever purchased. This paper has introduced me to a world from which I cannot return.
Their website has a whole host of other products that I would encourage you to browse, including an array of beautiful accessories. Especially in this season of holiday parties and hostess gifts … there are quite a few items here that tie in perfectly. I mean who doesn't want to scoop tiny spoonfuls of a salt bowl whilst channeling Emeril. I wish I had enough money to review them all.
Thanks for hanging in there friends – I am so excited about next week when I give away some books and some of my fair trade favorites, including Noonday earrings and one of my new favorite tree-free journals.
Merry Christmas in November.
~M